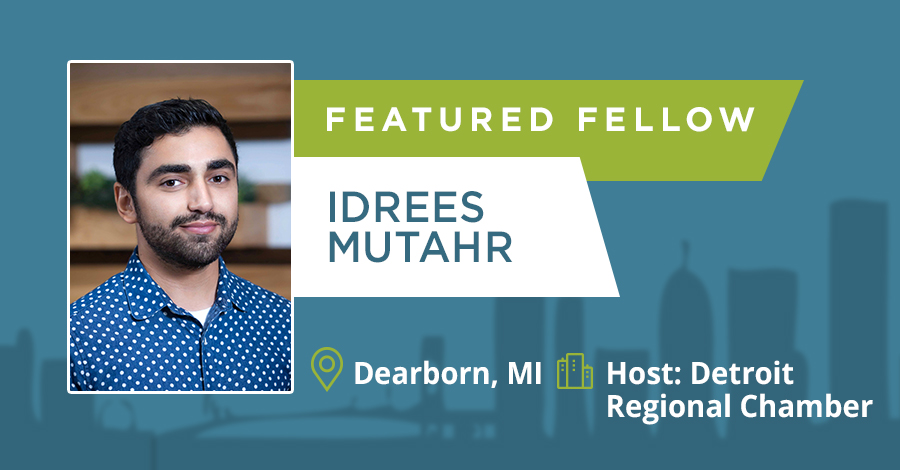 Idrees Mutahr, an alum from Wayne State University, is a Challenge Detroit Fellow at the Detroit Regional Chamber where his efforts have been focused primarily on the Let's Detroit platform.
"We just launched Let's Detroit in September and Idrees has been integral in getting the platform launched and through the first few months of being live. Idrees is using his photography, design and writing skills to implement a lot of the day-to-day work for Let's Detroit and we're able to apply what he's learning with Challenge Detroit to the project as well. Through Challenge, Idrees is learning about community engagement and design thinking, which he's applying directly to his work at the Chamber through the Let's Detroit initiative. The project would not be anywhere close to where we are today without Idrees' creativity, thoughtfulness and vision."
Watch Idrees' video to a get a glimpse of where he works and what he'll be working on for our next Challenge Project.
Do you know a creative who is looking to use their skills to connect communities? Nominate them to be considered for the 2019-2010 class of Challenge Detroit Fellows!