Challenge Detroit has been an incredible opportunity to grow both professionally and personally. I was privileged to meet amazing people doing extraordinary things in the city of Detroit, and am honored to have worked with such an outstanding class of Fellows. The year allowed for the opportunity to network and collaborate with the city's movers and shakers.
Interestingly, I started and finished the year with a completely different perspective and cv. I began Challenge Detroit as a part-time employee of hiredMYway.com, and Challenge Detroit. Working with two organizations simultaneously offered me double the exposure, mentoring, and learning opportunity. While my time at hiredMYway.com was cut short due to a depletion of venture funding, the four months I spent working for a venture-backed technology company was very valuable.
I saw first hand what it was like for a company to fail. It's the sort of thing you read about, but never actually experience and see in person. I learned how to be resilient, courageous, and aware. This experience only fueled my ambition and desire to bounce back on my feet and take on a new challenge. It was at this point I really started to get involved with online learning platforms to continue my education and elevate my game. Luckily, the City of Detroit offered me a number of chances to network, learn, and see where I can contribute.
SEE ALSO: Knowledge is Power        
Soon enough, I had connected with a Detroit Venture Partners backed start-up called Spirit Shop. In April I started working to market the premiere eCommerce site for K-12 apparel and merchandise in the United States. I am grateful for the chance to continue working with Challenge Detroit through the end of the year, and excited to start working full-time with Spirit Shop!
Beyond the Job
Outside of the incredible networking opportunities and professional growth I experienced within the city, Challenge Detroit enabled me to participate in a number of extra-curricular events and activities. From Dodgeball to organized tournaments to slow roll, it was an awesome year of playing in the D. I met friends that will last a lifetime, and participated in events I will surely be returning to. I can't believe I experienced what I did in just one year.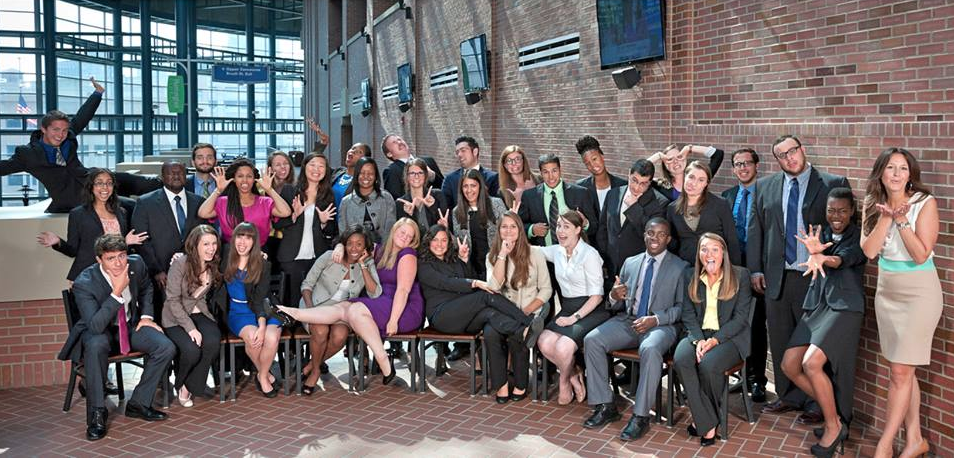 Challenge Detroit is truly a winning formula for success. Beyond the five pillars, the year was just a starting point for all of us. I can't wait to see what my fellow Fellows accomplish in the next year and beyond!
Keep up with what I'm up to by following me on twitter: @FaresKsebati