Over the past 11 months in Challenge Detroit, I have been working on a number of team-based projects with local nonprofit organizations. Working with a team helps you learn about yourself, your leadership style, and your work preferences. I have learned I tend to like outlines and structure, I like to get to know my team personally while working with them, and when I lead a team, I need to make goals and objectives clear to everyone. Through all the challenges that tend to arise during group projects, we always managed to pull together a beautiful product for each of our nonprofit partners. Teamwork can be difficult at times but your projects are often rewarded with more brainpower, breadth of knowledge, and the general capacity to do more in a short amount of time.
On our final impact project, however, you work independently. The project scope is decided by you and your nonprofit liaison beforehand and is guided by stakeholder interviews and key themes. Although the other team-based projects were also connected with a nonprofit liaison, it was the team that would work through interviews and ideas together before discussing them with the liaison. Throughout short-term contracting projects, such as these, connecting with other perspectives on key themes becomes crucial. So, without a team, who do you turn to?
For my final, independent project, I decided to partner with the Detroit Food Academy (DFA).
"The DFA works to inspire young Detroiters (ages 10-24) through culinary arts and food entrepreneurship. From cooking delicious healthy meals for friends and family to facilitating complex conversations with the community to developing artisan food projects from scratch to market, students learn by transforming their ideas into reality. Through this process, they grow as holistic leaders who are healthy, connected, and powerful to affect change in our communities and beyond."
They also create products through their Small Batch program which helps fund part of the DFA programming. Small Batch includes the Detroit Pop Shop, Slow Jams, and Mitten Bites (all shown below).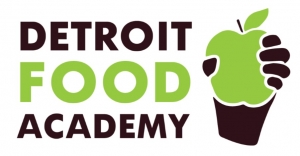 The DFA does SO much through programming, teaching, and mentorship that I was having a hard time keeping up with everything they do. How was I going to help them tell their story when even I was having a hard time keeping up? Throughout Detroit's vase network of people, I came across a panel of nonprofit leaders, hosted by Co.Act Detroit, discussing the power of impactful storytelling. After listening to their stories, I realized that if I'm confused, so are others, and needed to learn how to use DFA stories to create some organizational clarity.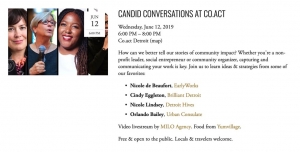 I've always loved good storytelling, so when I got the chance to learn about the students and faculty of the DFA, I jumped at the chance. I wanted to make a real impact on their engagement and profitability. Through stakeholder interviews, I learned about:
Inside and outside perceptions of the DFA.
Different types of stories they could be sharing.
How social media plays a huge role in overall storytelling power.
How they can better connect with their audience to try to increase their individual donor base.
Getting to know the Small Batch team (photographed below) was easily the best part of the project. Seeing how hard they work and how much they care really made me believe in the program. These are the stories we need to be telling; these are the voices the people want to hear. Working side by side with others connected to the organization made it easy to learn where there could be room for improvement, all I was missing was the brainstorming sessions (aka Ideation) that comes with working with a team. Although I had an inside perspective, I was still missing that key element to creating innovative material…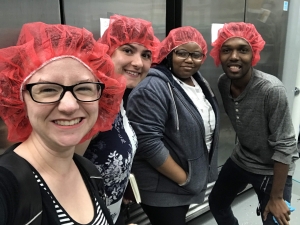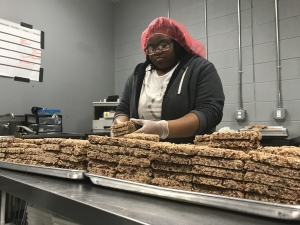 So, what do you do when you need to brainstorm but are working independently? You utilize your network! Being in Challenge connects you to all sorts of people including other fellows, mentors, alumni, other nonprofit organizations, and community members. Use them to spark ideas for collaborative change which then builds stronger communities! The stronger we are together, the stronger Detroit's communities become as a whole.
Both working independently and working with a team require different kinds of strengths and strategies but the overall goal was always the same. To be a member of a group is invaluable, but there are also benefits to working on your own. Collaboration, although typically useful, always takes more time and effort, from everyone in the group, to be successful. Being on your own means you can go wherever the wind takes you and work around your own personal barriers without having to check in with a team all the time.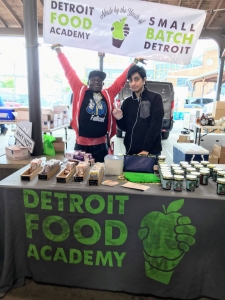 The moral of this story is that you can still get the brainpower and breadth of knowledge by collaborating with the other people, all the while being able to work on your own. You get the luxury of working on your own timeline and structure, but also have the opportunity to collaborate with others, to exchange ideas, and come up with creative ways of doing things. Working together to find solutions that work best for the organization without the limitation of being all on your own, is truly a beautiful place to be.
#BothfortheWin
#BestofBothWorlds
#DreamTeam
#BestProject
#ImpactProject
#ChallengeDetroit