Are you new to Detroit? Are you into football?
Well, get ready to be on the edge of your seat!!! For literally every game, for as long as you are Detroit Lions fan. The Detroit Lions hold a special place in many Detroiters' hearts. We are loyal to our team even through the heartbreaking losses.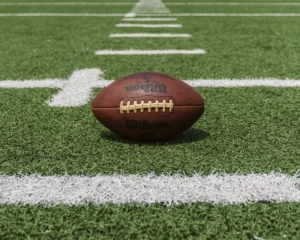 The perfect game to understand the back and forth relationship with football is the Detroit Lions vs the Atlanta Falcons. The first quarter began and we (the Lions) were able to score one touchdown towards the end and the Falcons had zero. In the second quarter we were able to score our field goal given us a 10 point lead, however, the Falcons had scored 2 touchdowns giving them a 4 point lead. By the third quarter we were able to get a 3 point punt, so now the score was Lions 13 and the Falcons 14.
It became really intense going into the 4th quarter. We were able to score a punt putting us 16-14. Then the Falcons scored a touchdown that many Lions believed to be a bad call, then the Falcons also gained 2 more points after their touchdown. The score is Lions 16-22 Falcons with 57 seconds left on the clock in the 4th quarter.
Matthew Stafford the King of 4th quarter comebacks fakes a throw, moves away from the defense, and then throws a touchdown with less than 2 seconds left on the clock.
The Lions Won!!
This was a very exciting and nerve shaking game, but was the perfect representation of what it means to be a Lions fan. Because we LOVE a rally. Don't get it twisted we also come with disappointment. The lions will lose by 20 points to the Colts next week.
Are you ready to become a fan?
This blog post was contributed by: Chelsie "Phancie" Thompson. Be sure to check out Challenge Detroit activity on Facebook: https://www.facebook.com/challengedetroit/